Master's Programme
What are the Global Studies?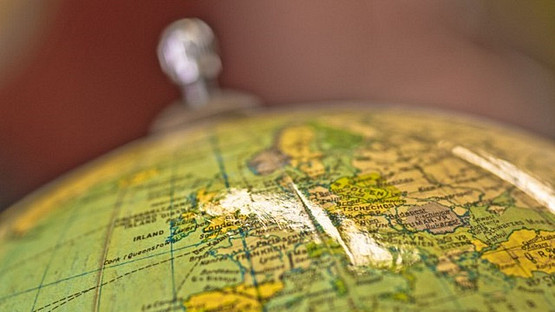 Climate change and scarcity of resources, wars and flight, hunger and mass poverty, terror and violence are representative for a multitude of unsolved global problems and challenges. The Master's programs in Global Studies at the Karl-Franzens-Universität prepare students to think and act holistically in an increasingly complex and dynamic globalized world.
In terms of teaching, Global Studies are interdisciplinary and multidisciplinary. This know-how enables graduates to professionally analyse the numerous international and intercultural challenges that society is currently facing as a result of globalisation. In the course of their studies, students develop the sensitivity and networked way of thinking required in a wide variety of multicultural settings.
The Master's programs in Global Studies have developed in a growth process that has been supported by the great commitment and interest of researchers, lecturers and students of the university in cooperation with external organizations. They bundle the professional expertise of the University of Graz in the fields of globalisation and (sustainable) development. Fighting poverty, world hunger, education, climate and environmental protection, human rights, worldwide production and working conditions, diversity and gender, peace and justice, etc. are central themes of Global Studies, which also corresponds to the contents of the "Sustainable Development Goals" of the United Nations.
Since winter semester 2018/19, 3 curricula with different specialisations came into force:
Global Studies - Specialization Business Economics and Environment
Global Studies - Specialization Law and Politics
Global Studies - Specialization Society and Culture
The three curricula have been developed to ensure more consistency from the preceding Bachelor's programmes to the respective Master's programmes. Thus, the specialization on Business Economics and Environment was developed especially for graduates of preliminary studies in Business and Environmental (Systems Science), Law and Politics for lawyers and political scientists, and Society and Culture for graduates of Sociology, (USW) Geography, Ethnology/Cultural Studies or History.
The first semester consists of a series of courses that introduce Global Studies - Modules A and B. Thereafter, there is a new "disciplinary specialisation" in the respective specialisation, although in each of the three studies there is again a choice between several variants. The Master's thesis must also be written in the specialisation. In addition, there are two "interdisciplinary extensions", which consciously look beyond their own field and offer content from other disciplines or interdisciplinary content. Here, too, there are many choices available in all subject areas. Please note that one entire submodule must be completed from each of Interdisciplinary Extension 1 and Interdisciplinary Extension 2.
The non-university internship comprises 150 hours/6ECTS hours and is supplemented by an "Interdisciplinary Internship".
Mag. Dr.rer.soc.oec.
Ulrike-Maria
Gelbmann
Chairwoman Curricula Committee
Institute of Systems Sciences, Innovation and Sustainability Research,
Merangasse 18/II
8010 Graz
Consultation hours are only possible by telephone or E-mail appointment at any time! (also online)
Klaudia
Kramer
Coordination Office for Global Studies,
Merangasse 18/EG
8010 Graz
By arrangement by E-mail